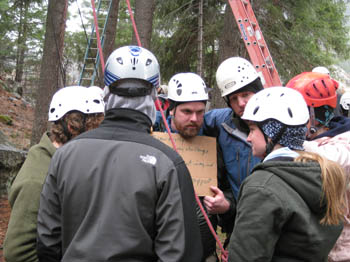 OVERVIEW
A well-trained and experienced facilitator can program for days with just his or her bare hands and a few props. A facilitator with only technical training and list of rules will run out of challenge course elements in a day.
Leahy & Associates provides several different facilitation workshops for all levels of facilitator experience. Our workshops initiate the development of comprehensive technical skills, ethical facilitation skills and a deep awareness of risk management and judgment.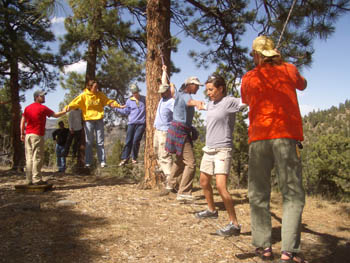 We run several open enrollment workshops throughout the year at various locations. We welcome opportunities to facilitate open enrollment or custom workshops at your site. Hosting a workshop is a great opportunity to get a number of staff members trained while saving on travel expenses.


"This experience has strengthened my dedication to this field, made me extremely eager and anxious to learn more from you and expand my skills. As an educator, I am in awe of the possibilities you have demonstrated around giving people voice, choice and confidence. I will no longer look at a ropes course the same way. It is more than just a physical challenge or fun and games... a new light has been illuminated for me." —C.S., Colorado